December 21st, 2020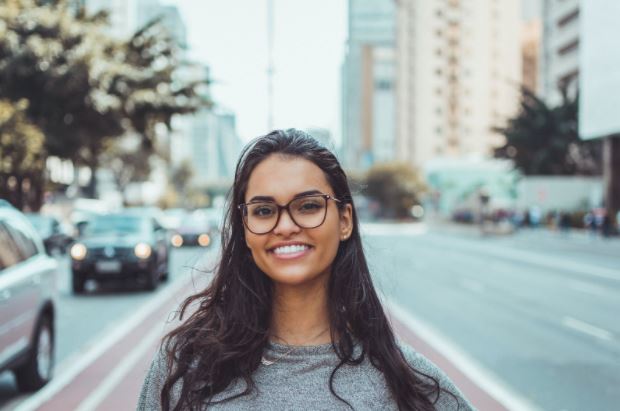 Many people look to Invisalign to help straighten misaligned teeth and improve their oral health. Since Invisalign is made from clear, BPA-free plastic, they are a more subtle alternative to traditional metal braces. With Invisalign options, you'll be on your way to a healthier smile. Learn more about the Invisalign process and where to go for your initial consultation.
About Invisalign
Invisalign clear aligners help straighten teeth over time. They are an alternative orthodontic treatment to metal braces and can be removed when needed. This makes it easier to keep your teeth and gums healthy while maintaining normal cleaning routines. Because of their clear material, they are also a less noticeable option because there are no brackets or wire. Additionally, Invisalign takes less time to straighten your teeth and are more comfortable to wear and eat and sleep with. This orthodontic treatment is an effective and inconspicuous solution for both teenagers and adults.
The Invisalign Process
Contact your doctor to discuss how to prepare for your initial Invisalign consultation. You may need to fill out paperwork before your first visit, so come prepared with all the necessary materials. Before you can receive your treatment, your doctor will run a quick examination that includes x-rays and a 3D scan of your mouth and teeth. After this, your doctor will be able to determine whether Invisalign is the right solution for you and create a treatment plan. The details of the treatment plan, including how long treatment will last, varies greatly from person to person, since everyone's needs are different. 
After your doctor discusses your treatment plan with you, and your initial exam is complete, your scans will be sent to the official Invisalign laboratory where custom aligners are made. These clear aligners are crafted directly from your 3D model and will help to slowly realign your teeth. Depending on your treatment plan, you may receive a new set of aligners after your orthodontic issues progress further. 
When your Invisalign treatment is complete and you have achieved a healthy smile, you'll still need to perform some upkeep to maintain the position of your teeth. Wearing a retainer after treatment helps to keep your teeth aligned in the future. Even after orthodontic treatment, your teeth can start to shift back to their former position. Be sure to perform any follow-up steps recommended by your doctor after your Invisalign treatment is over. Your orthodontist can help answer any questions you have regarding the use of a retainer. 
Invisalign with Your Local Office
You can receive Invisalign at your local orthodontist's office. Colorado Orthodontics can help you with your initial consultation for Invisalign braces. Our professional staff will walk you through the examination process and discuss all your options so you can start your treatment towards a perfect smile right away. Our orthodontists are experts in helping patients find the best treatment plans for Invisalign. Call our office to schedule an appointment or to ask any questions you have regarding our Invisalign treatment.